Good (Auction), Bad (LEIs), & Ugly (AI) Sustain 'Goldilocks' Gains In Stocks & Bonds
Leading Economic Indicators continued their worst-since-Lehman path to recession but somehow 'goldilocks' economic narratives dominate of barely-any-landing-at-all & slowing inflation, and financial conditions continue to loosen, erasing more and more of "The Fed's work" prompting the FCI-Doom-Loop to return…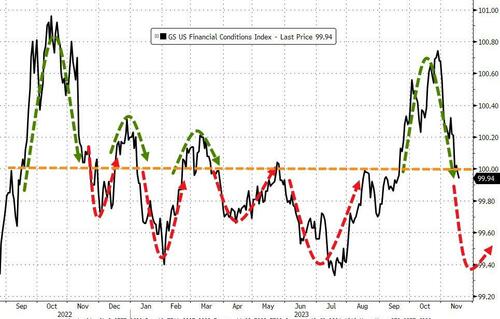 Source: Bloomberg
Of course, the day was dominated by the utter shambles surrounding OpenAI and its 'get woke, go broke' board which sent MSFT shares to a new record high (as they scooped up Altman along with the option basically the entire brain of OpenAI)…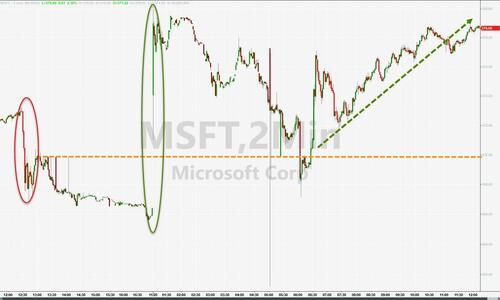 …and apparently whats good for MSFT AI is good for NVDA (despite chatter of Altman creating an AI chip rival)…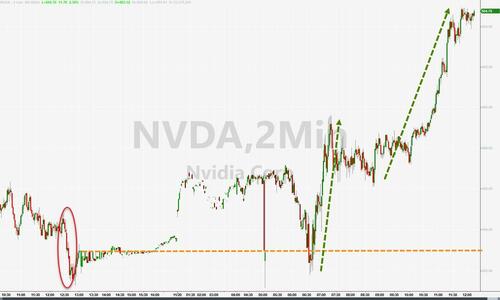 But, a strong 20Y auction at 1300ET prompted a huge buying program…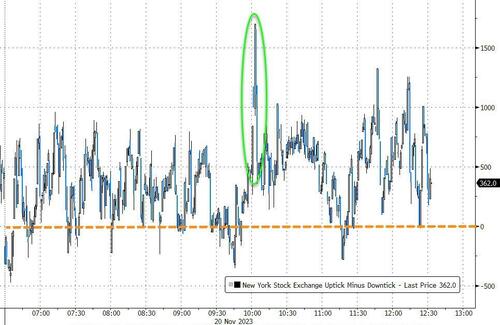 Source: Bloomberg
…which lifted stocks to the highs of the day (as yields tumbled) as Nov 9th's 30 year auction chaos did not repeat.
Nasdaq outperformed, Small Caps underperformed but all the majors were green on the day. Some late-day selling pressure wiped a little lipstick off the squeezey pig…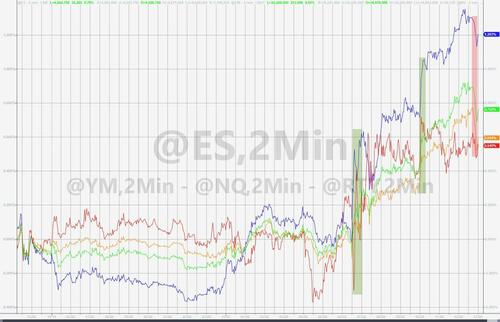 One thing to note – last week saw massive fun inflows into QQQ – the last three times flows have been this high marked turning points in the Nasdaq…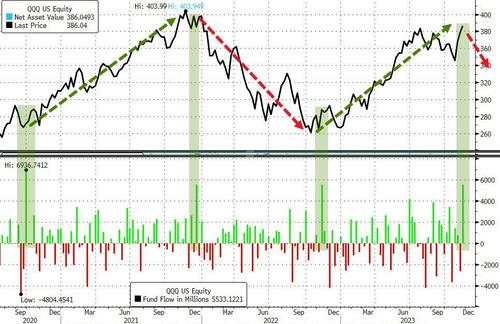 Source: Bloomberg
Notably, 'Most shorted' stocks squeezed hard into the 20Y auction but faded after…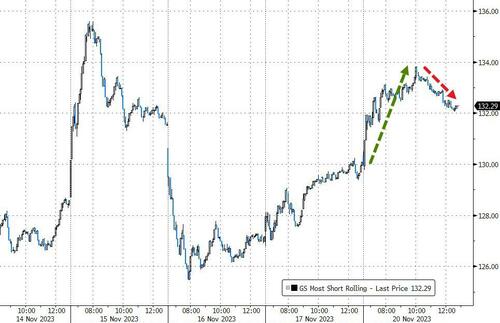 Source: Bloomberg
0-DTE traders bought calls non-stop with put delta basically flat…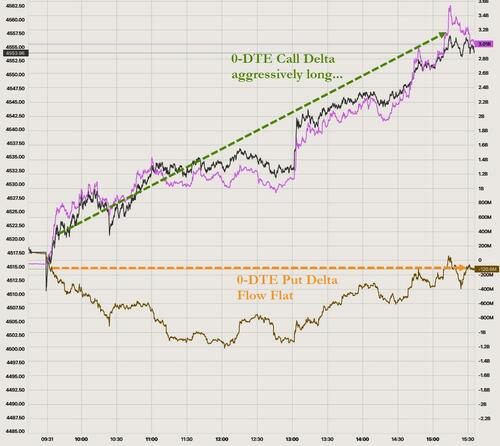 VIX plunged to a low 13 handle – the lowest since Sept 15th…
Treasuries were mixed on the day with the short-end underperforming (2Y +3bps, 30Y -3bps)…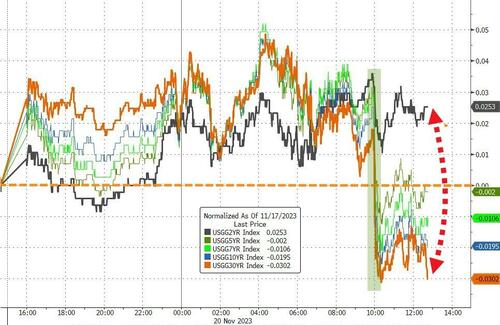 Source: Bloomberg
…which means the yield curve flattened further (2s30s most inverted since the start of October)…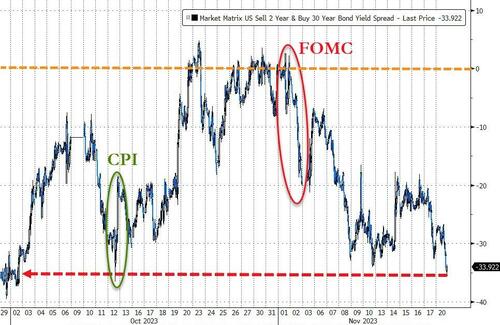 Source: Bloomberg
The Dollar tumbled to its lowest since the end of August…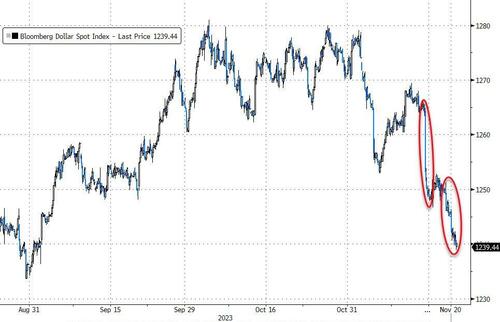 Source: Bloomberg
…extending its YTD losses and breaking below the key 200DMA technical support…
Source: Bloomberg
Bitcoin rallied after crypto-friendly Milei was elected in Argentina (and headlines around a possible Binance settlement were also supportive)…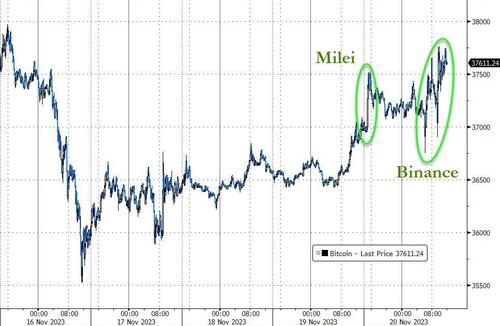 Source: Bloomberg
Oil prices extended their bounce from Friday afternoon with WTI hitting a $78 handle before pulling back a little…
Gold ended lower, but futures bounced off $1970 intraday…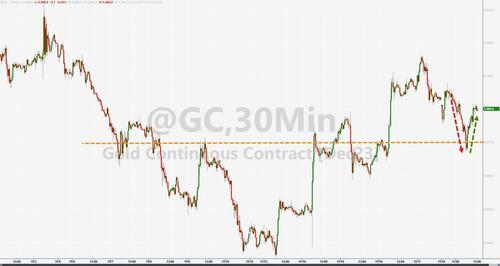 Finally, spot the odd one out…
Source: Bloomberg
Financial conditions are near the tightest they have been this cycle and Leading Economic Indicators have fallen at their fastest pace since Lehman… as the Nasdaq nears record highs.
Tyler Durden
Mon, 11/20/2023 – 16:00 Read on ZeroHedge